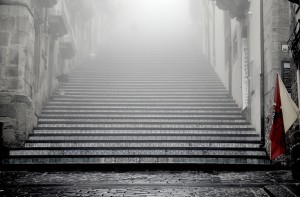 According to futurist Ray Kurzweil's Law of Accelerating Returns, he estimated back in 2001 that knowledge will double every 12 months in this century. With such rapid proliferation of knowledge, it begs the question how long experts remain so and what bits of information are important, essential, need to be captured and carried on – or really have any value at all – in light of the rapid progress in robots and artificial intelligence.
For those of us who follow developments in the training world, you know that we are learning how to train robots.  Research is making the leap so that robots can now acquire learning that builds on prior knowledge – you know, the same way we silly old humans learn.
If you believe the future is here, you are right. However, if you believe you still have to operate in the present, you are also right.
For those of us still living in the pre-AI world, we need to continue to contend with the issues of human knowledge capture, retention and transfer between generations of workers for the ongoing success of your enterprise. What and how you capture, preserve and transfer information will change over time, which is a different discussion. For now, consider that you have knowledge under your roof that is the lifeblood of your organization today and preserving it against an imminent loss of expertise remains crucial.
Making a Plan to Retain Human Knowledge Until the Robots Take Over
If your experts flee to retirement or leave your organization for any other reason, you are still vulnerable to losing their valuable knowledge, skills and attitudes to fulfill your mission effectively, efficiently and in a cost-responsible way today.
What are you doing right now to make sure you keep your expertise under your roof even if your experts leave?
Here's what you can do about these issues in your organization today:
Raise awareness. Speak to your organization's decision makers to help them analyze their risk of losing valuable expertise
Get a plan. Explore methods to help you dissect your organization for areas where you are vulnerable to losing your critical experts
Work your plan. Identify and capture intelligence from individual experts in your organization
Think about it. Until the robots take over, you still need to rely on the humans that got you where you are.
In my book Finding Your SMEs: Capturing Knowledge From Retiring Subject Matter Experts in Your Organization Before They Leave, I lay out a pathway to dissect your organization, find your experts, decide where to spend your finite resources to preserve knowledge and explore options for preserving and transferring knowledge in an age of rapid change in technology and the way we learn.
Contact us at workingwithsmes@gmail.com to schedule a call to discuss capturing expertise as part of your knowledge management plan.
Photo courtesy of Davide Ragusa on Unsplash.