Seize this opportunity to enact your knowledge management plan.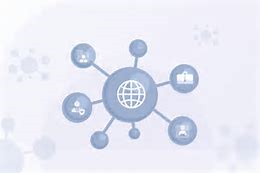 Many businesses are using this time to do online training for their employees. That's a good idea.
Let me propose a more radical idea – that businesses use this time to create knowledge bases and training materials while your experts may be idled for a time. For all your experts who are usually too busy with the day-to-day work in front of them to capture their knowledge for the next generation of employees, some may be in a slowdown and can be a valuable resource right now.
What is the fallout from an event like the COVID-19 pandemic? What does it mean for companies that are working with skeleton crews or shutting down for a while? What do ongoing essential services look like? Who provides these services? How will business resume? What happens if this virus does, indeed, become the #boomerremover?
This is where a strong knowledge management plan is the bedrock of business continuity planning. With well-documented procedures, businesses can keep operating according to SOP during and after unanticipated events.
Knowledge Management and Business Continuity
The assumption in capturing and preserving critical knowledge in your organization is that:
you know where it is
you know who knows it, and
you have access to those people when you need them.
The premise of a strong knowledge management plan is that you may not always know who those people are, where they are or have access to them when you need what they know to keep your business running, so you should find them, talk to them and plan ahead.
Up until the coronavirus crisis, my supposition has been that the biggest threat – and it is a very big one – to business continuity is the loss of knowledge of your retiring employees. But today, it is clear that the loss of knowledge can occur from a random, "black swan" event such as the one we are experiencing right now. The coronavirus pandemic just underlines the importance of retaining expert knowledge in an era of uncertainty.
Depending on your industry, you may be hit with retail closure, warehouse overload, hospitality industry challenges with closed hotels and grounded flights. All of this will certainly affect planning and operations well into the future.
Like every crisis, this event also holds opportunities for businesses and industries.
"We're too busy doing the work to document it!"
One of the main complaints I hear from people who are trying to get some time with their subject matter experts to work on knowledge gathering and training is that the experts are so busy doing the work at hand every day, they don't have time for tasks like working with the training department or cataloging their knowledge. Well, they might be available now. If you want to know where to start, think about the things that would be most damaging to lose, the information that would be difficult to recapture. That knowledge is known only by a few and is least likely to already be captured in a systematic way. In my three books, Working with SMEs, Finding Your SMEs and Retaining Expert Knowledge: What to Keep in an Age of Information Overload, I lay out some ideas for finding critical information and capturing expert knowledge in your organization.
What You Can Do Now to Retain Expert Knowledge
In a work slowdown or stoppage, very busy people (your experts) may have some time on their hands. So, here are just three things to think about – and possibly act on – while the time and corporate will to do so is front and center. These are only three activities, but they can keep your organization busy for a very long time and benefit it even longer.
Let this pandemic threat serve as an example to those who are advocating a knowledge management program within their company to highlight the importance of knowledge capture and ongoing learning programs.
For employees who may have down time or are sitting at home idled by a work stoppage, they can be enlisted to write down their job tasks and processes for future training programs.
Create mentor-mentee relationships between veteran and younger workers with time off so they can get to know each other via Zoom, Skype or a company platform, and give them a structured mentorship program to work through to strengthen company processes and culture in the future.
Software programs, learning modules and methodologies all exist to facilitate these kinds of proactive tactics to bring knowledge management to the forefront of your organization at a time when executives most certainly are worried about their business continuity plans. Even though it seems right now as if business will continue to be slow and the world has come to a halt, operations will resume normally and when they do, these opportunities may be lost as people return to the performance of everyday responsibilities. In fact, there are some classic economic models that suggest a frenzy of "pent up demand" will bring businesses back with a roar, once again pushing knowledge management to the back of the line.
For the people who heeded wise counsel to stop the potential spread of this virus, you will know that all your hard work and sacrifice made a big difference in the outcome. With healthcare workers already contracting the virus on the frontlines, it is clear this must be stopped in its tracks. In the meantime, use this time wisely to do what needs to be done during this hiatus from normal business activity.
If we stay focused on the future, when businesses are all humming along again – and they will be – you will have accomplished something of value by using this downtime to preserve the critical knowledge that makes your company unique in the marketplace.
Want to chat about some things you can do today to use this time to advance knowledge management in your organization? Send me a note at workingwithsmes@gmail.com  and we'll set up a time to talk. Stay safe out there.
PHOTO CREDIT: Image accessed on Bing at https://www.bing.com/images/search?q=coronavirus+affects+business&FORM=HDRSC2.