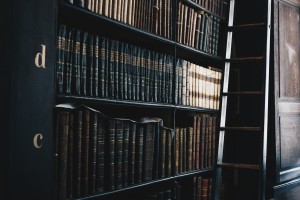 What does knowledge loss cost a law firm? If an attorney leaves a firm, usually knowledge loss is considered in the context of the loss of an individual attorney's area of expertise and their relationships including the clients that might leave with them. The problem of knowledge management in a firm, however, transcends relationships and even the attorneys themselves.
In an article on legal knowledge management, the focus is on what has historically been called records management with an extended nod to efficiently managing electronic assets such as email. This addresses part of the problem of retaining expert knowledge in a traditional framework.
Forward-looking firms expand their definition of knowledge management to include the value of many types of knowledge – not all of which is legal or relational – and what might be lost to the firm if that information isn't captured, preserved and able to be transferred as an asset.
Consider:
Automation: Begin to consider automating functions once considered human – think legal secretaries. One lawyer who lost the secretary upon whom he relied for support will be doing that job until a replacement is identified at a high cost of losing his billables while doing a job below his pay grade. What parts of that job can be automated or supported virtually to allow a bridge between the different humans who will be sitting in the desk thus retaining important functions beyond individual persons?
New tools for capturing, preserving and transferring knowledge: It's not just what your employees know, it's how they know it. If you wonder how your wunderkinds think, find out. Give them tools that capture their thought processes so you can replicate how they see the world. Those tools exist, and they allow younger associates to learn how their more experienced counterparts make decisions and craft arguments.
Corporate culture: A professional world is often a world of egos and personal value. No, an individual is not irreplaceable, but another valuable individual is different. It's important to capture the essence of the value of a high-profile, charismatic person to replicate the style as well as the substance of that individual as part of the culture of the firm that you want to preserve to retain your competitive advantage with clients.
As in many other professions and industries, it is difficult to completely inoculate your organization from knowledge loss. Particularly in fields such as the legal profession where personal privacy and data security are acutely critical, capturing and retaining your expert knowledge has unique challenges. Yes, your departing employees will take relationships and tacit knowledge with them. You can't prevent that. You probably already create barriers to prevent personnel of all types from taking digital assets with them. Beyond that, your employees are storehouses of value some of which may be captured and preserved to retain your edge in an increasingly competitive and cost-sensitive environment.
Is it time you do a thorough knowledge scan of your law firm to find out what you need to preserve and where you need to bolster your assets?
Photo by Giammarco Boscaro on Unsplash