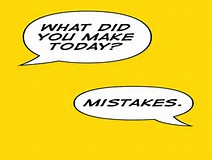 Last week, I attended the AGXPE regional meeting where we had info-packed sessions on the process of getting compliance documentation right. It was a pharmaceutical-focused group so we had a lot of discussion around FDA inspections. But, as any industry under regulatory supervision knows, the kinds of best practices and standard operating procedures that guide safety can be found in any manufacturing environment where employee and customer lives are on the line.
Two perspectives emerged from the sessions. First, the group discussed the many issues involved in getting data right the first time. Second, the group wrestled the issue of quality control checks on the back end. In both cases, many of the same attitudes and issues underlie the problems that result in faulty data and information capture that, in the case of pharmaceutical manufacturing, often result in lines shut down, batches thrown away, lots recalled or patients injured.
To get to the heart of the accuracy of initial data entry and quality control, you have to take a close look at what causes human error. Causes are almost as varied as the humans involved.
The AGXPE group had its share of trainers in attendance, and training people know that they are the first stop when a performance issue is uncovered. Training people also know that often the problem can't be solved with training alone.
A complex human problem, especially this one, cannot be narrowed down to one or two specific issues with a couple of quick and neat little fixes. What really is going on is a complex web of human knowledge, skills and attitudes that come both from the personal background and experience of individual employees combined with the culture of the organization.
This is where the organization can affect the outcome. The one thing organizations can address and control is the culture. A right-the-first-time mentality can be cultivated, encouraged, rewarded and modeled from the top down. In fact, it is the only way that a company can reinforce behaviors that it values.
After employees are imbued with the company culture of responsibility and accountability at the source where information is captured or products manufactured, then training can come in and do their jobs by providing guidance and methods for achieving excellence the first time.
If solving the complex reasons behind human error were simple, the problem would not exist. But if solutions were impossible, near-perfect performance would not already be happening in plants around the world where examples of human excellence abound.