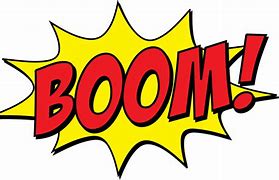 Waaaayyyy back before global pandemic lockdown, the Wall Street Journal published a study that stated "In This Economy, Quitters are Winning". The economy was so strong, said WSJ in the summer of 2018, that people were quitting jobs at a rate that broke all previous records. They were quitting because there were bluer skies everywhere. Higher pay, better conditions, more suitable and "satisfying work".
Did a virus change the underlying economic conditions? Actually, no. The virus, and our lockdown reaction to it, created an artificial lull. Actually, this lull has accelerated the underlying economic conditions. Our country, and our world, have been moving to the 4th Industrial Revolution for some time and now we are in Warp Speed (to borrow a phrase).
Back in 2015, I tapped into this trend and wrote a little book called 30 Days to the New Economy: Your Role in History as an Entrepreneur. When I reviewed it a few months ago, I realized that it was prescient. So, with a few tweaks and a post-COVID foreward, I am reissuing it. In this little ebook, I discuss the conditions that have created vast opportunity today and the characteristics you want to embody to maximize this unprecedented chance to stake your claim. At the suggestion of friend of this blog, Dick Sakulich (whose work you sometimes see featured here), I renamed it 30 Days to Success in the New Economy. The ebook update is available on Amazon today, and it will soon be issued in paperback by Balboa Press.
Thus Spoke Diamandis
One of my favorite thinkers, writers, business men today is Peter Diamandis. He gave us things like the X-Prize and hangs out with Ray Kurzweil of Singularity fame. If you want to know where the world is going, check out his work. So I was thrilled when I read his latest email the other day where he discussed why now is the best time to be an entrepreneur. He cited these three trends:
Changes to behavior patters
Existing trends are accelerating
Lots of available talent & assets.
To that I say, "Yup." You can go to his blog here. Peter tied in the virtual work environment, the rapid uptake of online education and telehealth as three proofs that we've left the old work paradigm in the dust.
The New Work and Life Paradigm
When patterns change and new ones take shape, entrepreneurial people are all over that. If you are entrepreneurially-minded, you see nothing but fields of diamonds because this shift is creating new needs and new wants. And wherever there are needs and wants, there are markets.
Retired teachers are offering tutoring services to overwhelmed work-from-home parents
Stay-cations mean homes are getting bigger not smaller, backyards are becoming havens and the building boom has caused a lumber shortage
Close personal proximity opened up a whole new segment of work for couples' therapists…and divorce lawyers
Bicycling, camping and online yoga classes expanded the exercise clothing and equipment market
Online groceries and wine clubs are necessities for those who cannot or choose not to go out to shop
Pet adoptions are on the rise leading to a boutique pet industry (blueberry facials for your hound, anyone?)
Look at your own life and your own adaptations to recognize how needs and wants are changing.
You Decide the Future
Creative people see patterns and connect dots that others cannot imagine. Entrepreneurs are creatives and they are also builders. They blend imagination and energy to create something new.
I encourage you – the creatives and builders – to take advantage of this opportunity to get out your imaginary shovel and take a hand in what this 4th Industrial Revolution will bring forth. Because you will decide the kind of world we live in when we emerge from the shadows of the virus.