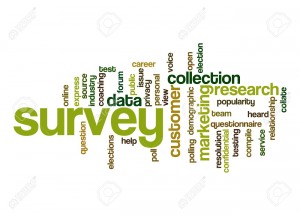 It's that time of year where we report the results of the Working with SMEs Annual Survey.
Our respondents are all male and many are near or at retirement age, although none ready to retire, it seems!  Why quit when we are doing something we love?
As for our concerns, readers continue to struggle with developing training that achieves behavioral outcomes. The solution is creating training that reaches today's learners as Millennials take over as the single largest generation in the workforce. Millennials and Gen 2020 learn in smaller snippets, and they want information all the time at the point of need.
We found that technology, manufacturing and intellectual property dominate, if not our reader population, certainly our respondents. They felt most compelled to speak up in our survey. Respondents confirmed that capturing and transferring proprietary information is an ongoing business need.
As decades of experience leave the workforce, it pays to:
·         capture what you need to retain as soon as possible
·         transfer it using methods that reach your new learners
·         continue to focus knowledge transfer using strategies that create behavior change
Thank you to everyone who participated in our survey. 
Please comment below. We appreciate your readership and involvement in our community.
Here's what we learned in our Working with SMEs survey this year:
Responses:
Female – 0%
Male – 100%
(Hello, ladies!)
Age:
35-50 – 25%
51-65 – 25%
65+ – 50%
Occupation:
Training and Talent Development – 25%
Executive (C-suite/Management) – 25%
Consultants (business/talent development/marketing/branding) – 50%
Industry:
Technology – 25%
Professional Services – 25%
Manufacturing – 25%
Marketing, Sales and Public Relations – 25%
Biggest Challenge:
Creating training tools and approaches for Millennials – 25%
Developing training that achieves behavioral outcomes – 50%
Assuring protection of intellectual property, patent – 25%