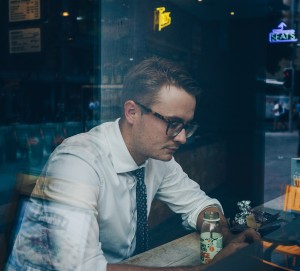 Have you ever read an SOP and asked yourself, "Where did this come from?"  Perhaps the steps make no sense to you, the information appears to be outdated or out of context, or it is not clear why you are supposed to perform a task in the way described. That is a poorly designed document.
Your standard operating procedures or SOPs should tell a good story, so let's look at what happens in a good story.
1. It has a subject: Who is supposed to do the action?
2. It has action: How are they supposed to do it?
3, It has context: Why and when are they supposed to do it?
4. It has an ending: What is the desired result?
If your documentation is poor, you are missing parts of the story.
Process subject matter experts and documentation experts both play vital roles in authoring and shaping your standard operating procedures and best practices. SOPs are those institutional guidelines that companies write to inform personnel how certain tasks or operations are performed. Especially when you are working in a regulated industry, make sure you are checking in with the experts at each stage of the process.
Or you may not be getting the whole story.
Get Documentation Experts Involved First
Some people only bring in documentation experts when they have discovered a problem with their SOPs after they've thrown out millions of dollars of tainted product or recalled millions of dollars in defective merchandise. But that is waaayyy too late.
If you have discovered a problem with your procedure, you needed an expert much earlier in your SOP development. In some industries, mistakes mean life or death to your customers. So we recommend you check your SOPs and best practices with the experts who know your product and industry when you need them most, and that is during the development of your documentation.
How Do I Know If I Need Experts to Develop My SOPs?
If you have ever asked yourself these questions, consider consulting a subject matter expert to assist you with writing your SOPs:
Who wrote this SOP anyway?
Are my SOPs properly stored and maintained?
Are my SOPs secure?
Do we have to save the old ones?
Do all copies need to be controlled?
Do our standard procedures allow me to be more organized when carrying out my routine tasks?
Which SOPs am I required to know to do my job properly?
Can an SOP contain pictures?
This list contains just some of the issues you encounter every day in an environment that requires you to refer to documentation to do your job to specifications – whether those specifications are government regulations, customer blueprints or professional standards.
Send Us Your Questions about Your SOPs
As we wait here in Philadelphia to settle down from our big Eagles Super Bowl LII Sunday win over the Patriots (just sayin'), we will begin to share more about how to develop written instructions to help your personnel complete complicated tasks and transfer knowledge to ensure regulatory readiness. Terry and I are totally excited by your response to our last blog, and we want to share more information that you need.
Check in with us as we discuss your thoughts and approaches to writing documents that will sustain compliance for you and your company. Continue to send your thoughts to us for discussion. We know you are wanting to know more by the feedback we are receiving.
Still not sure if you need an industry expert? Call us for an evaluation of your procedures.
You can post your comments and questions below or send them to workingwithsmes@gmail.com. We are looking forward to hearing from you!
Terry McGinn has worked in regulated industry for many years and has experience in written procedures that will help pass scrutiny of a regulatory authority inspection.  
Photo by Nigel Tadyanehondo on Unsplash