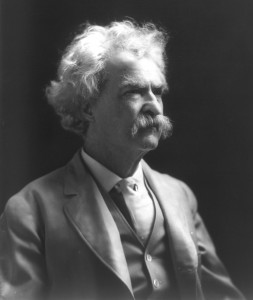 Mark Twain is credited with saying, "There are three kinds of lies: lies, damn lies and statistics."
Here is one of those statistics.
In 2002, the New York Times published an article that stated "81 percent of Americans feel they have a book in them."
Having written or assisted at least 10 books into being – some under my own name, some ghostwritten, some as a coach – I'd say it's more like 100%. Every time I mention that I write books, the other person says, "I've always wanted to do that. People tell me I should write a book about (choose one) my business or personal or exceptional or funny experience."
And then they tell me something fascinating.
Which leads me to believe that most, if not all, people have at least one book in them. Our lives are great stories. Every one of them, no exceptions. For many people who follow the Working with SMEs blog, your book is probably about your business or your profession.
Just this week, a high school friend who has been contemplating writing her memoirs since we graduated many moons ago called to say she is ready to put fingers to keyboard.  I am glad she waited because she has so much more to say today and a grander perspective. Her undergraduate degree was in journalism, and she is an excellent writer who will need very little editing or direction.
Not all people with great ideas, great stories and interesting lives – who are all of you reading this, by the way – are writers first and foremost. Often, great books and great lives lie inside non-writers. If you are one of those non-writers who know you have a book inside you, don't despair. There are ways to get that book out of you and into print, and those ways can be fun, too.
In the New York Times article referenced above, the writer Joseph Epstein warns people away from writing a book. He emphasizes the difficulty of the process. Yes, it is hard work. But it can be joyful hard work. The Working With Subject Matter Experts tribe knows about the joy of hard work and a job well done. That is how you became experts.
Which brings me to an offer:
I just finished a manuscript on October 1 and am putting together my next book proposal. So, while I'm in the gap between books, I would love to talk to you about your book idea and help you figure out if this is the time for you to pull the trigger on that idea, and how you can make it happen. I've helped people birth business books and personal memoirs. It's all fun, and the best part is the look on someone's face when they have a book in their hands with their name on it.
The process can be painless, and works a few different ways depending on your needs and preferences:
I coach you through it and you do the writing
I write your drafts with you
I write it for you
If you want to talk about your book idea, let's schedule a free, no obligation 30 minute consultation. I am taking appointments the week of November 6 through 10. Here's my calendar link , just click on Book Consult and pick a time slot.
I strongly disagree with New York Times author Joseph Epstein who encourages readers to "Don't write that book…don't even think about it. Keep it inside you, where it belongs."
Nope. People have far too many wonderful stories that have turned into valuable books.
Can't wait to hear your story!