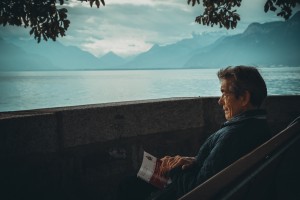 Yesterday I met for coffee with an expert in operational efficiency. He runs workshops, and he observed that the experts he has met have trouble teaching what they know. He said the best teachers are people who are middling performers – people he described as performing at 60 to 80 percent of someone who is excellent.
Because middling performers have had to work so hard to be good enough, they understand how to acquire their craft, skill or knowledge. They know the steps so well because they figured them out so they could attempt to replicate greatness.
Greatness, on the other hand, just is. And people who are great, just are. They can't tell you how they do what they do because it is instinctual and innate. Therefore, my coffee companion concluded, it is pretty hard to get a great person to teach a class or teach anyone anything effectively.
This observation is the basis for the Working with SMEs book in which I describe the innately great person as an unconscious competent, they don't even know what they know, so they have trouble telling others. The book explains why the conscious competent –  the person who knows what they know and how they learned it – is the best teacher of a craft, skill or knowledge. In their struggles, the conscious competent has put the building blocks in place to acquire something valuable.
We can probably all think of exceptions to this situation, but for the most part, he was correct.
Mel Torme – arguably one of the greatest jazz singers of all time – recorded a master class for PBS in the early 1960s where he described some of his technique. On the other hand, when you observe his face and mouth, and listen to his tone, you know how much of what he did was purely instinctive and based somewhere in his soul.
Imagine Picasso teaching someone how to paint. Then look at Guernica and imagine the mind that conceived those images. That greatness came deep from within his soul, and went far beyond paint, brush and canvas to the very meaning of existence.
For a genius in the world of science, read Ray Kurzweil who imagined artificial intelligence and leads humanity to the next level of possibility through technology.
Hard to teach that kind of inspiration.
To find a teacher, look for someone who has broken down the components of a piece of greatness into replicable chunks.
To find your own greatness, look deep inside yourself and find your truth. Everyone is a great something, and your soul knows what that is.
Photo by Aaron Ang on Unsplash