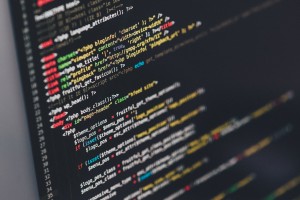 Somewhere in your organization whether it's on a mainframe, in the cloud, resident on someone's PC or in a paper file somewhere, just about every piece of data lives, breathes and is waiting to be put to good use.
Even in the best circumstances, often your data inputs are not easily accessible or completely accurate.
As organizations begin to understand the importance of data integrity in an age where data is your company's gold mine, it is a good time to engage your experts across the organization to verify and bolster your current information assets.
Your data adventure has a few distinct phases:
Locating all relevant data for all parts of the organization
Organizing and archiving it for easy access
Updating as necessary
Migrating everything to your most recent platform – new forms, new enterprise software
Ensuring that your data migration involves people at every stage who can ensure the integrity of your data and the integrity of the way it is handled – from subject matter experts to IT professionals and archivists
Analyzing information collection and storage methods so the way it is collected is consistent and can be retrieved in a logical way – this includes making sure your data fields are named clearly, your forms are clear and your files are logical
Giving IT the responsibility for locking down sensitive data and making it tamper-resistant, including establishing audit trails
Engaging legal to make sure you are handling data correctly in the case of any information that is subject to laws, rules and regulations – this can save you millions or even billions of dollars in fines, lawsuits and such
Your information is your organization's most important asset. Your data tells you what you are doing right, where your problems lie, what your customers think and how your employees are performing – just to name a few items. If you have a problem or question, you already have the answers. The key to thriving is to make sure you can find what you need, when you need it, in a form that is usable.
No time is too soon to start to review your information collection, storage and retrieval practices, and establish some guidelines to make increase the value of your most important asset.
Are you engaging your experts to make sure your information is accurate?
Photo by Ilya Pavlov on Unsplash