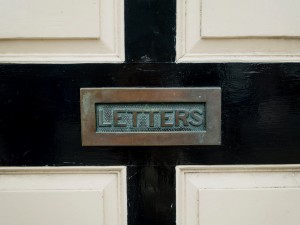 In this space, we usually focus on the knowledge capture part of your knowledge management plan, specifically working with your soon-to-be-retirees so their expertise isn't lost to some golf course in Tampa. The flip side of knowledge capture is transferring that information to generations two or three removed. That brings us to the realization that babies born after the year 2000 are entering the workforce this year.
And yes, they are different.
One of our faithful Working with SMEs tribe, Hal Alpiar from bucolic Cookeville, Tennessee, sent us an article entitled "What You Need to Know About Generation Z" with seven helpful tips for maximizing your Gen Z workforce. The article is from AMAC Small Business Solutions dated July 11, 2017, and Hal popped it in snail mail along with one of his cute refrigerator magnets "Are You Breathing?". Hal is a marketing and training guru who occasionally pitches in around here with advice and support, including his business mentoring.
Here is an excerpt from the AMAC article which you can read in its entirety at this link:
"Much as Generation X didn't get the same attention baby boomers did, [Generational expert David] Stillman believes the current focus on millennials could leave Generation Z feeling ignored and misunderstood…Stillman says the main thing to know about Gen Z is that they're not like the millennials.
1.       They want frequent feedback. ..Quick check-ins can be plenty for Gen Z workers.
2.       They seek security…They're willing to start at the bottom and work their way up, as long as they can expect job security in return.
3.       They're very competitive…Generation Z employees are more likely to prefer working on their own.
4.       They want to personalize their jobs…The more flexibility and customization your company can offer these workers, the better.
5.       They may be entrepreneurs as well as employees…The ease of starting a side business today appeals to Gen Z's desire for financial security…Try harnessing Gen Z's entrepreneurial spirit to create new ideas , products or divisions for your business – and rewarding them for it financially.
6.       They suffer from FOMO. Constantly scanning social media to see what everyone else is doing, Generation Z is suffused with "fear of missing out"…Gen Z may prefer trying out many different jobs or moving laterally to gain new skills…
7.       They're "phigital"…They expect your business to have the latest technology (just like they do in their personal lives). If you're at all behind technologically, they're not likely to want to work for you."
As you create your knowledge management plan and consider your methods for information and data transfer, look at your youngest workers' styles and preferences when you shape your knowledge management plan for Gen Z.  After all, they will be fully in charge of your business by the middle of this century.
Thanks to Hal for thinking of us. If you want one of Hal's "Are You Breathing?" magnets, email him at hal@businessworks.us and tell him you heard about him at the Working with SMEs blog.
We look forward to your comments below.