Last week, we talked about critical thinking as a type of expertise, one that you can teach and grow quickly within your organization. One of the greatest values that a true critical thinker can bring to the organization is the ability to look without fear or favor at all parts of your business. That requires turning a bright light on a series of questions that will illuminate where you are and where your business is headed.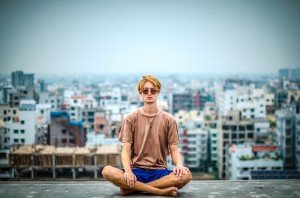 Your big picture thinking about your business and industry needs to include your knowledge management plan or, more specifically, what expertise you need to bottle and preserve to keep your organization running.
When it comes to your knowledge management plan, you need unblinking honesty about the state of your business and industry. Because, quite frankly, not everything or everyone that got you here will get you there. The future is moving faster than the average long-term plan, which is why long term planning has fallen out of favor to agile product development and rapid prototyping. Plans be d*****d. Your competitors have something coming off the proverbial drawing boards that can send your product off in another direction, or off the market completely.
A Zen Mind Trick
An article in SmartBrief this week, Learn the Art of Avoiding Action for the Sake of Action, highlighted the difference between strategic planning and strategic thinking, and author Adriano Pianesi states, "Perhaps we're 'in the know' enough to recognize that many consider the discipline of strategic planning to have long gone the way of the dinosaurs."
Instead, he advocates strategic thinking as a response to the VUCA (volatile, uncertain, complex and ambiguous) world in which we conduct business and live. It's a world that requires a bias toward action, informed action, but action nonetheless. Let me suggest it is informed action that still requires the type of long-view thinking more characteristic of strategic planning than agile rapid-response iteration.
I am a fan of rapid-response iteration within context. And it is that context that is driven from a deep understanding and analysis of the factors driving your business, your industry and the larger environment that is characteristic of strategic planning.
Critical thinking skills among leaders produce good decisions made within a framework that makes sense based on everything you know, and takes into consideration all the things you don't know which is a Zen mind trick. And the list of things you don't know grows longer every day, making those critical thinking skills even more critical.
Pivot and live to see another day.