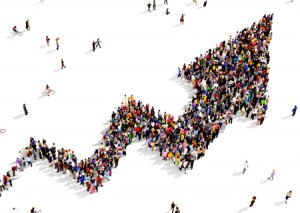 The topics for this blog often come from you. Usually a conversation or an email results in ideas, and commonly the same issue will surface a few times within a week or so. This week, several American colleagues mentioned challenges in working with foreign experts who speak a primary language other than English.
As a result, I am going to try something new and start a discussion around the challenges in these situations by creating two hypothetical case studies for you to consider. The readers here have similar interests, so please share your advice, recommendations and opinions with others. Sometimes you respond with comments on the website, other times I hear back personally from you responding to me in email. Either way, if you'd like me to share your comments with other readers, let me know. Hopefully, we'll all benefit as we learn from the wisdom of the Working With SMEs crowd.
Case Studies To Consider
Case #1: An American English-speaking training company is dealing with Japanese experts in Japan and working remotely with them using Zoom, so they are seeing each other and sharing slides. The training company has a team consisting of a designer and writer both on the calls. The Japanese experts have English skills and the American training team has no Japanese. The trainers are having difficulty understanding the experts' accents, and the experts present their slides written in Japanese.
Consider: Taking the situation's perspective from either the training company or the Japanese company, what would be your next move and how would you salvage this relationship so it results in an effective training outcome?
Case #2: An English speaking training company based in the UK with offices in the US has been contracted to build a series of training modules for a company of 150,000 employees located in 75 countries. Many of the employees speak English as a second language. The training company has been hired due to their strength in visual training modalities. They are excited at the opportunity to work with this global corporation and to explore the potential of their cutting edge technology.
Consider: What are some of the first steps you would take to ensure a smooth process? Who should be at the table from the training company and its client company? What kind of safeguards and procedures would you put in place so language and cultural sensitivity is built into the process at each phase?
General Questions to Consider
When an English-speaking American is working with foreign-speaking experts, whether within the U.S. or in another country, how do you build cultural and language supports into your training development?
Do you:
Hire cultural competency experts to ensure sensitivity and eliminate cultural bias?
Hire foreign language or translation experts to assist with non-native English speakers?
Provide cultural or language education for your English-speaking, Western-based training team?
Prefer to work in person as often as possible to develop and strengthen relationships?
Explore the issues openly with clients at the beginning of your relationship, looking for places where you can establish processes and provide additional supports to reduce cultural and language differences or misunderstandings?
Specialize in working with non-native English speakers or outsource your work to training companies that do?
Wisdom of the Working with SMEs Crowd
Instead of our usual offering of advice and opinion, we are turning the tables on you this week. We have a lot of questions. If you have opinions or experiences to share – or even other related questions and issues – we look forward to hearing from you.